Ashley Gilbertson
is a 29 year old Australian born photographer whose work focuses on social issues and conflict. He now lives in New York City freelancing for The New York Times, Newsweek, and Time magazine. He's toured Afghanistan, Kosovo, Papua New Guinea, Indonesia, and Iraq photographing some of the most philosophical visuals I've seen of conflict, life and death.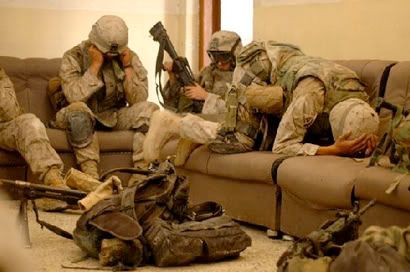 Hiding from the impact of a 500 pound bomb, 1/8 Bravo marines take cover inside a house.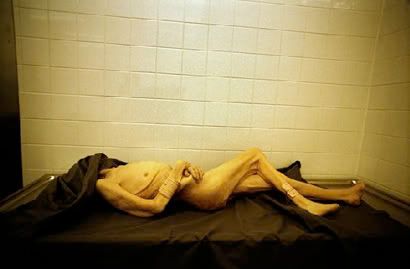 A woman's corpse awaits collection from a retirement home in Vienna. Her graceful pose reminded me of a dancer.