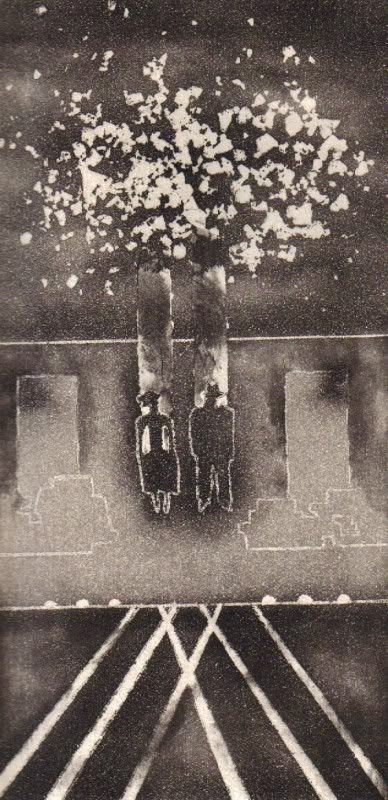 Alexandra Grinevsky
was a stage actress when she married Russian-born artist, filmmaker and illustrator, Alexander Alexeieff. She took up etching when Alexeieff was hospitalized with a collapsed lung. Alexeieff was sought out by Claire Parker after she had seen his illustrations in a Paris bookstore. She came to stay with them and he had an affair with her. Of course this resulted in his divorce from Grinevsky. The interesting thing is their aquatint etching styles are almost identical begging the question of who influenced who.
The illustrations posted here are for Valery Larbaud's "Deux Artistes Lyriques" from the collection of Richard Sica. Richard Sica shared these images from his collection with
A Journey Round My Skull
.